NASA recently announced that Indian-American Raja Chari passed out from the 2017 Astronaut Candidate Class. NASA profile of Colonel Chari's profile includes:
The Iowa native graduated from the U.S. Air Force Academy in 1999 with bachelor's degrees in Astronautical Engineering and Engineering Science. He continued on to earn a master's degree in Aeronautics and Astronautics from Massachusetts Institute of Technology and graduated from the U.S. Naval Test Pilot School.
In June 2017, Chari was selected for NASA Astronaut Group 22, and reported for duty in August to begin two years of training as an astronaut.
Chari was born on June 24, 1977 in Milwaukee, Wisconsin to Sreenivas V Chari and Peggy Egbert.  He was inspired to pursue higher education by his father Srinivas V. Chari, who migrated from Hyderabad to US at a young age to complete a degree in engineering.  Chari was quoted in a recent interview:
"My father came to the country with the goal of getting an education and realizing the importance of that and that directly translated to how I was brought up," adding, "There was a focus throughout my childhood on education and that being the thing, you really needed to do well to succeed".


It was not a matter of checking boxes of qualifications but of being experts in one's field, being "really passionate about" it, he added.
Chari is married to Holly Schaffter Chari, also a Cedar Falls native, and the couple has three children. His mother, Peggy Chari, lives in Cedar Falls, Iowa.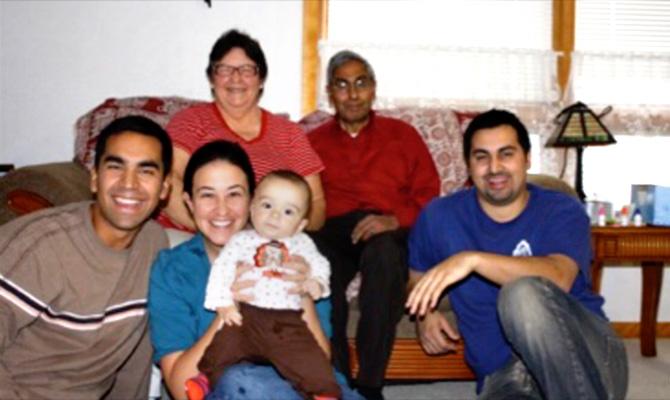 ---
Other Indian American astronauts
The two Indian-American astronauts before him are both women, Kalpana Chawla and Sunita Williams.
Space scientist Chawla, who was born in Karnal, Haryana, and immigrated to the US, was killed on her second space mission when Space Shuttle Columbia broke up in 2003. She had participated in another mission on the same shuttle in 1987.
Williams, a navy officer, has served as the commander of a International Space Shuttle expedition in 2012. She had been on three other missions, in one of them as flight engineer.