As we approach the end of 2018, there are a number of media articles that describe how the "gulf dream" is slowly dying for Indians.
A recent Right to Information (RTI) request and an inquiry in parliament revealed that in the last six years, an average of more than ten Indian workers died every day in Gulf countries. In August 2018, Venkatesh Nayak from the Commonwealth Human Rights Initiative (CHRI) submitted an RTI to the Ministry of External Affairs seeking to know the names, age, sex, and occupation of Indian workers who died in the six Gulf countries from January 1, 2012 till date. He also sought to know the cause of their deaths as mentioned in the death certificates.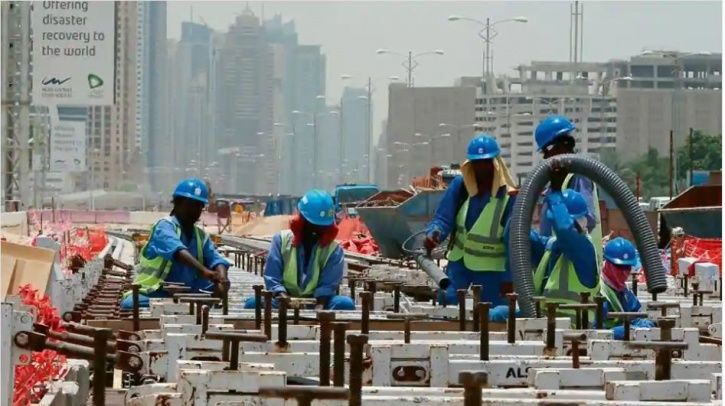 About 24,570 Indian workers died in six Gulf Countries Since 2012. These include Bahrain, Kuwait, Oman, Qatar, Saudi Arabia and the United Arab Emirates (UAE). Saudi Arabia recorded the most deaths at 10,416 while Bahrain, at 1,317, had the least.
Mr. Nayak has also analysed the annual 'Migration and Remittances Data' released by the World Bank and found that Indians working in Gulf countries accounted for more than half of the remittance that India received from all over the world between 2012-2017. Out of a total of US$ 410.33 billion in remittances from the world over, remittances from the Gulf countries accounted for US$ 209.07 billion.
Articles of interest: